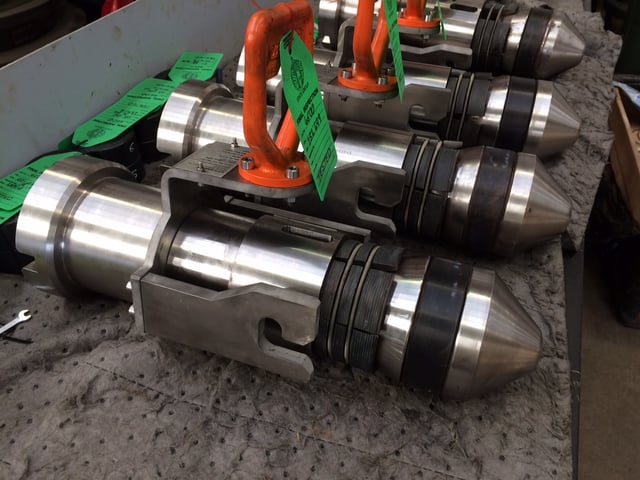 STATS were approached by a multinational oilfield services company to design and manufacture high integrity, high-flow, ROV hot stab receptacle sealing plugs. In total, 20 plugs were required in sizes 3" and 6". Due to integrity concerns of the buoyancy tank isolation valves, plugs were required to provide a secure, high integrity isolation boundary, within the inlet and outlet female receptacles of the ballast control lines. Sealing plugs were installed into the ROV hot stab receptacles of all the buoyancy tanks' filling and ballast control lines. This scope was part of the "Pre-Salt" project in Brazil.
The plugs were required to provide high integrity sealing for the design life of the asset. Should the valves fail the plugs would provide the last line of defence, preventing loss of buoyancy and subsequent catastrophic loss of the asset. The sealing plugs were successfully qualified by rigorous Factory Acceptance Testing with independent client nominated witnessing.
The 3" plugs were designed as pressure balanced bridge plugs to provide sealing of a side port. As such these plugs incorporated two seals to provide a barrier either side of the branch. The high integrity seals were actuated by an ROV torque drive and the plugs were secured in place by locking pins, located in the bayonet slots in the receptacle body.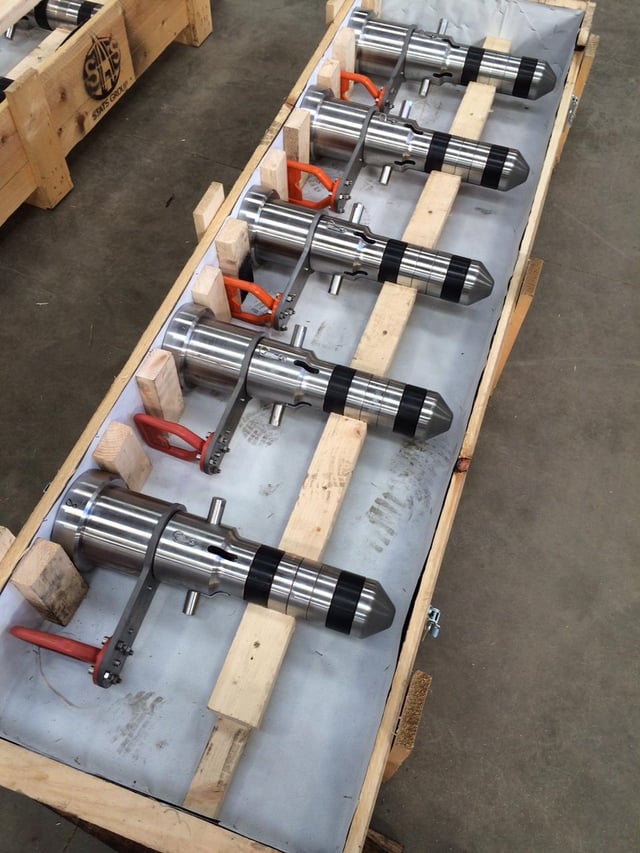 The 6" sealing plugs provided inline sealing and were designed to manage the full ejection load from the maximum internal differential pressure of 30 bar. They also had to resist an externally applied, differential pressure of 20 bar. These plugs featured an actuated high integrity seal and mechanical grip locks. The seal and locks were both actuated by an ROV torque drive. These plugs were also secured in place by locking pins, located in the bayonet slots in the receptacle body.
Both plug designs incorporated high grade nitrile actuated rubber seals. For this project application, the seal material was qualified, for the specified service conditions and design life by independent accelerated elastomer ageing tests. The sealing plugs were successfully deployed, installed and activated by a work class ROV. The ROV interface was designed to ISO 13628-8 / API 17 D and were rated up to 2000m depth. All the plugs have a design life of 30 years as specified by the client.
STATS has provided subsea end plugs previously, however this requirement had an additional challenge as the receptacle pipe material was F55 Super Duplex. Accordingly, the manufacture of the plugs required specialist machining facilities and procedures to avoid contamination of the Super Duplex material.
Prior to mobilisation, the plugs were extensively tested and independently witnessed at STATS headquarters in Kintore, Scotland.