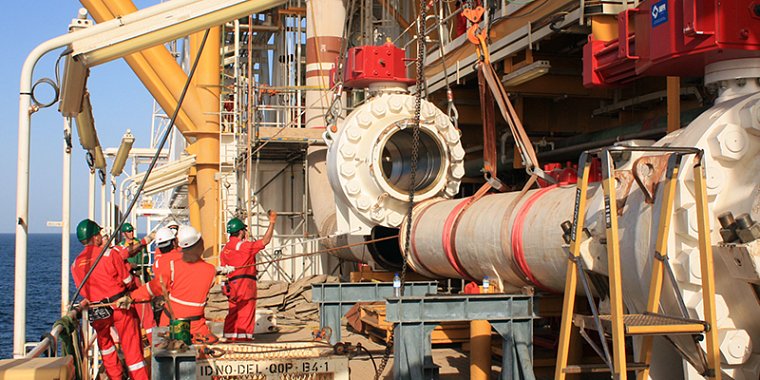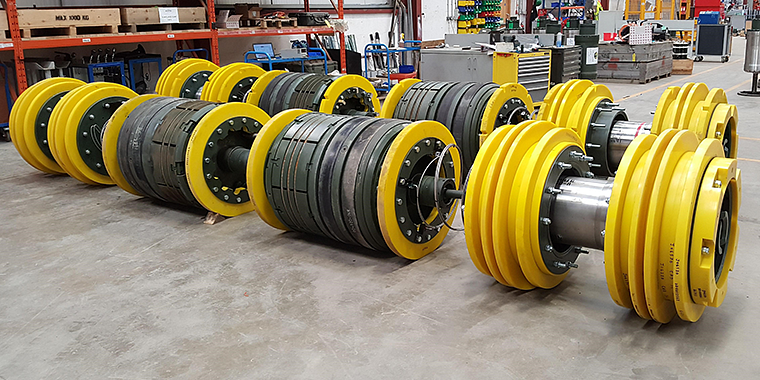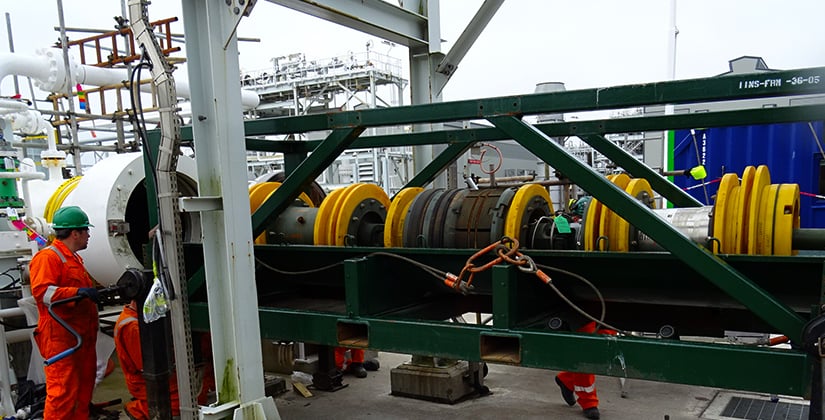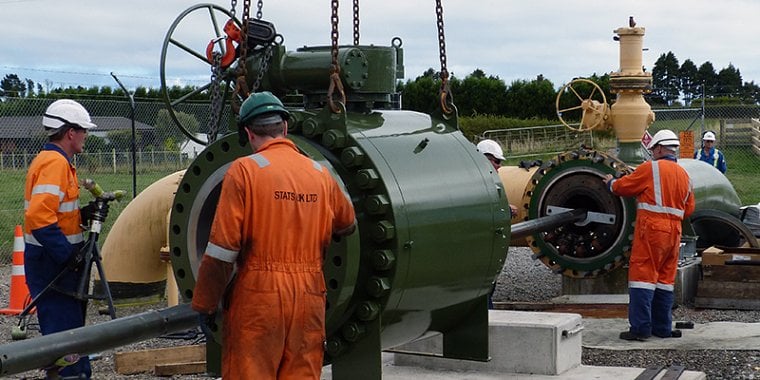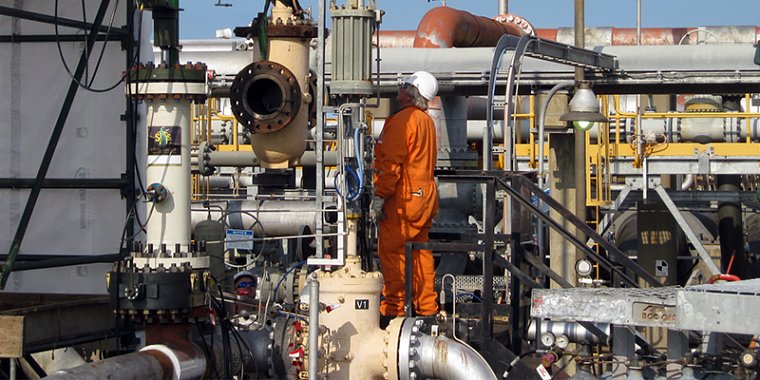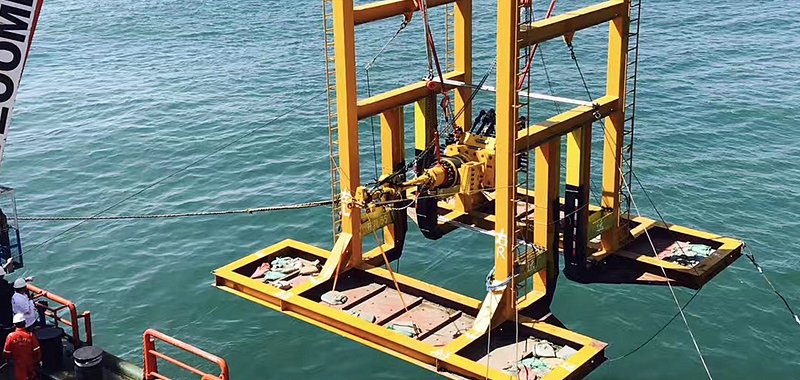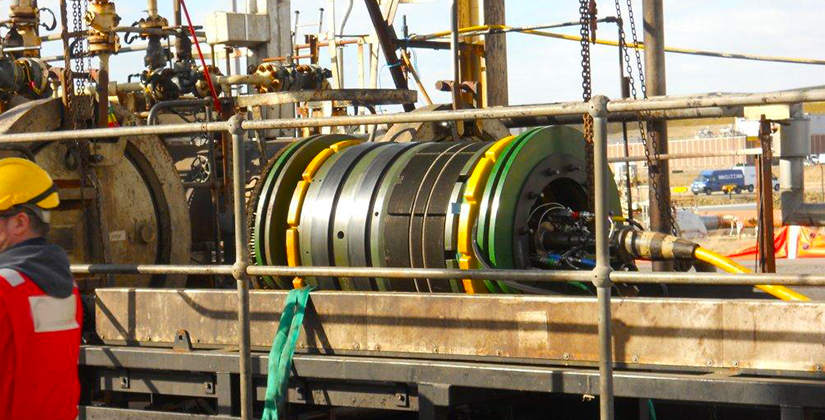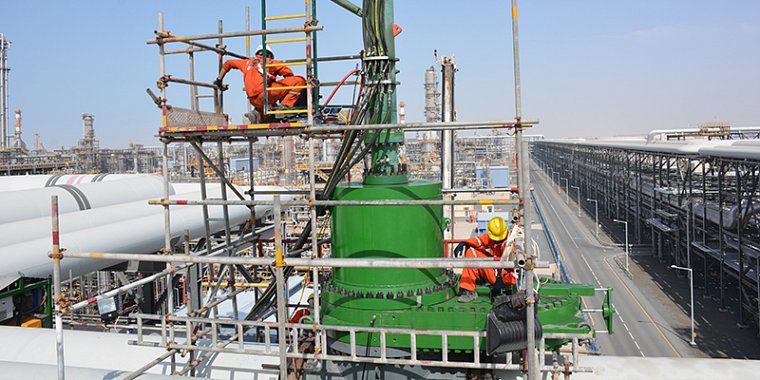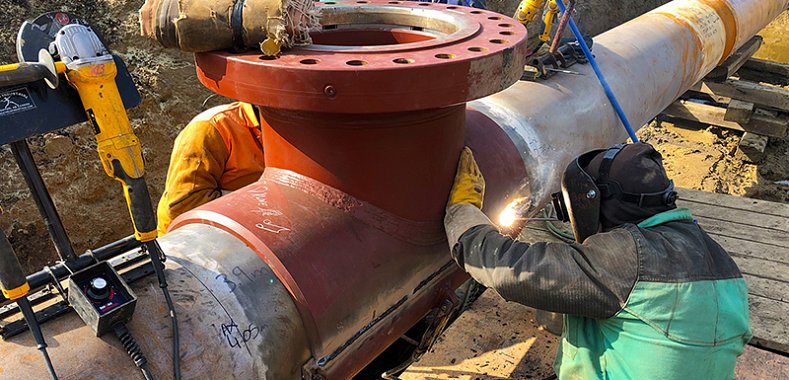 Process piping and pipeline isolation is a key requirement for safe and efficient maintenance, modification and repair of oil, gas and petrochemical facilities. STATS Group provide a wide range of industry leading pipeline isolation plugs and line stopping equipment and offer a consultation service to assist operators in assessing the optimum solution for their pipeline isolation, hot tapping and line stopping challenges.
STATS extensive range of pipeline isolation, hot tapping and plugging services and equipment allow temporary pipeline isolation and intervention to be undertaken safely and efficiently on piggable or unpiggable pipelines or pipework systems.
With appropriate material selection and testing, pipeline isolation and line stopping can be undertaken in any pipeline medium. (eg. steam, liquid Co2, hydrocarbon liquid and gases etc). STATS extensive global track record of providing temporary pipeline isolation of onshore, topsides and subsea pipelines in a range of sizes from ¾ inch to 56 inches.
DNV Type Approval
STATS inline isolation tool the Tecno Plug® and BISEP® line stop tool are fully certified by DNV to verify that the design criteria satisfies the requirements for Pipeline Isolation Plugs to provide dual seal and isolation in accordance with; DNV-OS-F101 (Submarine Pipeline Systems) and recommended Practices; DNV-RP-F113 (Subsea Pipeline Repair) and in compliance with the following code; ASME BPVC Section VIII, Division 2.
Live Remote Monitoring System
Live Remote Monitoring System for witnessing Factory Acceptance Testing
Factory Acceptance Testing (FAT) of STATS equipment is an important milestone on every project, providing assurance to our clients the equipment for the workscope is manufactured, assembled and tested to specification and site requirements. Each FAT is conducted in compliance with agreed procedures and witnessed by our clients and, where required, an independent verification body. Using the live remote monitoring system, STATS offer a unique opportunity for clients to witness FAT's without the need to attend our facilities, thereby providing significant savings in travel and accommodation costs and time out of the office.