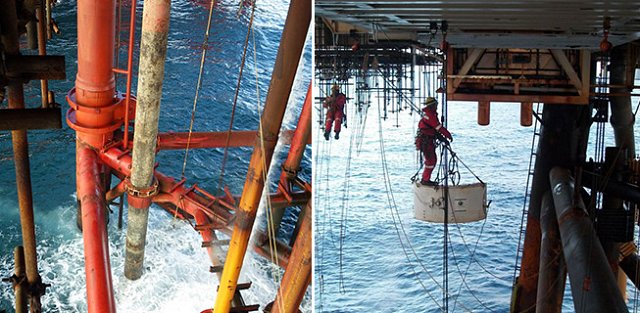 Webinar: Safely Securing and Recovering Caissons
Examples of internal and external lifting tools used to prevent dropped object threat from damaged caissons
Abstract
Due to their harsh environment, caissons can experience severe external corrosion at the waterline and galvanic corrosion / erosion at the pump string location. This can result in loss of structural integrity due to fatigue cracking resulting in all, or part, of the caisson becoming detached. Falling caissons have the potential to impact vulnerable asset on the way down or on the seabed. Should a caisson become detached this would pose a serious safety concern for a platform and risk damage to subsea pipelines and equipment, impacting on production and reputation.
STATS provide a range of caisson handling tools for safely securing and recovering damaged or redundant caissons. Internal and External Lifting Tools (ILT / ELT) cover a range of sizes and safe working loads to allow for safe and controlled caisson removal.
Internal and External Lifting Tools are used to safely secure damaged or corroded caissons in position, until a planned retrieval back to the platform can be performed using the same tool. The compact size of the ELT and modular design of the ILT allows caissons to be recovered where space is limited. Caissons can then be securely lifted and cut into manageable sections to allow safe removal from the platform.
Join this webinar to find out more about STATS mechanical lifting tools for safe handling and operation during caisson removal without the need to shutdown production. The webinar will conclude with recent case studies where lifting tools have been used in the UKCS to facilitate the removal of caissons.
Key Learning Objectives
Awareness of structural integrity issues affecting caissons
Overview of how internal and external lifting tools function and are used to recover caissons
Highlighting built-in fail-safes inherent in the lifting tool design
Understand how engineering and testing provides technical safety assurance
Presenter: Dale Millward