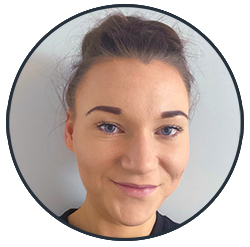 Moira Cook
Operations Support Team Lead, Kintore, UK
Apprenticeship Discipline: Business & Administration
Why did you choose to do a Modern Apprenticeship?
When I first started at STATS Group I was offered to complete the Business & Administration Modern Apprenticeship. It wasn't something I had heard of before but once I read through the course I was eager to take on the challenge. Having just left Academy I was still in the learning frame of mind so starting the apprenticeship straight away ensured I had no issues.
What have you learned throughout your apprenticeship?
During my apprenticeship I took on various tasks throughout the organisation. This helped me during my first few years at STATS Group as it gave me the opportunity to meet others in the business and support them on activities. During my apprenticeship I also learned the areas of the business that were of interest to me and that I would want to work in. When I started, I was an Office Junior and moved around the departments, with the apprenticeship modules it gave me a chance to look into these departments and consider which area I would want to work in permanently.
What did you enjoy most about your Modern Apprenticeship?
The flexibility of working and completing a Modem Apprenticeship was very appealing to me when starting; being able to continue learning but also gain the experience of working in an office was very helpful in my career.

The different projects I took on during my apprenticeships allowed me to see different areas of the business which I also feel as assisted me in job during my time at STATS Group. Being able to see the various departments allowed me to gain understanding of the organisation.

What further progression have you achieved since completing your Apprenticeship?
After my Level 3 Modern Apprenticeship in Business and Administration I then went on to complete my Level 4. Since these I have progressed through STATS Group from Office Junior to my current role as Operations Support Team Lead. I have had the opportunity to complete Leadership courses to help me progress my supervisor role. And recently I have started an Online University Course on Leading & Managing Projects. I am very grateful STATS Group offer this and it will assist me in my current role.
What advice would you give anyone considering starting an apprenticeship?
The apprenticeship is a good way of being in an organisation and continuing to learn, it will also give you an insight into the organisation from a different point of view. Working through the modules allows you to focus on certain tasks and ask questions to better your understanding. The apprenticeship allows you to learn about various areas, the modules are quite broad which allows you to focus on items you are interested in.