Why STATS Group
Join STATS Group and work with some of the brightest minds as we deliver specialist tools and technologies services for a safer energy industry.
We are market leaders in the supply of pressurised pipeline isolation, hot tapping and plugging services to the global energy industry. Our type approved and patented isolation and integrity solutions enable safe and efficient maintenance and repair of onshore, topsides and subsea pipeline infrastructure.
Our services extend over the entire lifecycle of hydrocarbon assets from construction, maintenance, asset life extension, through to decommissioning and on to hydrogen transportation, carbon capture and storage.
Our business is built on our core values which allow us to deliver our vision. We're committed to conducting our business in a respectful, socially responsible and ethical manner.
We are committed to incorporating sustainability into our core activities to assess and measure our social and environmental impact.
STATS Group has invested £500,000 in establishing a global training centre at our UK headquarters in Kintore. The facility includes a full suite of our products, dedicated testing areas, bespoke training materials and a custom-built classroom.
The centre is principally used to meet training and assessment needs for our field and workshop technicians and design and project engineers, although all administration and support staff regularly complete product familiarisation courses. New-start training and refresher courses for experienced staff working across global operations is also provided at the centre.
As a fast-growing specialist engineering business, our reputation and future development is dependent on being able to deliver complex projects safely, without incident and on budget. The rate of growth experienced by STATS Group requires an in-house training facility that can maintain and improve quality and competency standards.
STATS Group is the perfect place to put your learning into practice and develop a rewarding engineering career. We are looking for exceptional people to join the industry's leading specialist engineering provider as we work to solve our client's toughest integrity challenges and support the industry transition to a low carbon future.
Our graduate development programme will provide the foundation for your professional career with STATS Group. The programme will build on your university studies, adding the knowledge and skills to perform consistently and effectively in today's changing energy industry.
We are looking for engineering graduates with (or with the expectation of) a good masters or bachelor's degree, in a relevant engineering subject, such as Mechanical, Electronic or Electrical / Control System disciplines.
We are looking for individuals who want to make a difference in the workplace and are confident and professional when dealing with colleagues and clients.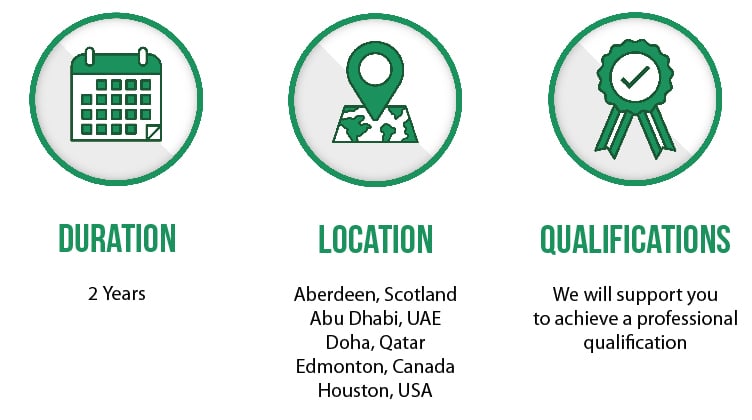 STATS warmly welcome individuals who wish to join the company for the apprenticeship programmes. We have a proven track record of successful completion of Engineering Practice, Mechanical Manufacture Engineering and Machining Modern Apprenticeships.
STATS are committed to sponsoring employees through all professional memberships, relevant to their role. STATS are accredited members of IMechE, operating a Monitored Professional Development Scheme (MPDS) which will help you gain professional registration. Once completed you will receive accreditation that's internationally recognised – and you'll receive support and opportunities for training and development throughout your career at STATS Group.
Our robust approach to competency management will develop the right skills to excel in the business. We recognise all individuals learn in different ways, which is why our approach to training and development blends online, hands-on and classroom-based learning. Our ECITB accredited training programmes provide industry related as well as company specific training, with unlimited access to ECITB accredited courses.
Recruitment Fraud
Please be advised that fraudsters are operating globally and seeking to defraud you by making bogus offers of employment while presenting themselves as legitimate STATS Group recruiters. STATS Group takes this matter extremely seriously; by making you aware of this, we hope to avoid and ultimately stop victims falling for this scam.
Their typical approach is to tempt you with job offers, generally by email, involving international relocation and requesting payment in order to process visa or work permit applications. These individuals are criminals and are not representatives of STATS Group. STATS Group will never ask you for payment as part of any application for work.
How to identify recruitment fraud
All email correspondence sent by us will always end with @statsgroup.com. If this is not the case, please treat the contact as fraudulent and forward the details to us via the email address below.
The offer document / email seems unprofessional, i.e. low quality or distorted logo, poor English grammar etc.
The offer requests payment of any kind.

STATS

Group will never ask you for payment as part of any application for work.
The offer includes a mobile phone number or platform telephone number beginning with +44(0)70 instead of official company numbers.
What you should do
If you receive unsolicited employment offers, or are unsure about the validity of a STATS Group job offer after applying:
VACANCIES
We are looking for exceptional people to join us as we drive higher levels of safety and support the industry transition to a low carbon future. A rewarding career awaits you at STATS Group, view our global vacancies.
BENEFITS
STATS Group values its employees and their contributions to the company and provides a competitive salary to attract and retain high calibre employees as well as to motivate and reward high performers and competent staff. There are many benefits to working for STATS Group, being part of a dynamic, innovative and vibrant engineering company is just one of them. Here, we highlight some of the main benefits of working for STATS:
Competitive Salary
Your skills, experience and efforts will be recognised and rewarded.
STATS
offer a competitive salary to reflect your contribution to the company.
Post-Retirement Benefits
On joining
STATS
Group, you become eligible to join our defined contribution scheme.
Private Healthcare
Private health insurance for the employee with option to add family members at a reduced cost.
Flexible Working
We have designed a range of policies to help you find a balance between work and home life. These incorporate the statutory requirements and in many cases offer enhanced benefits.
Further Education
At
STATS
Group we will support your personal development and all staff members are eligible for funding towards further education.
OUR PEOPLE
Meet the friendly and talented individuals that each play an important role within the STATS Group across the globe.