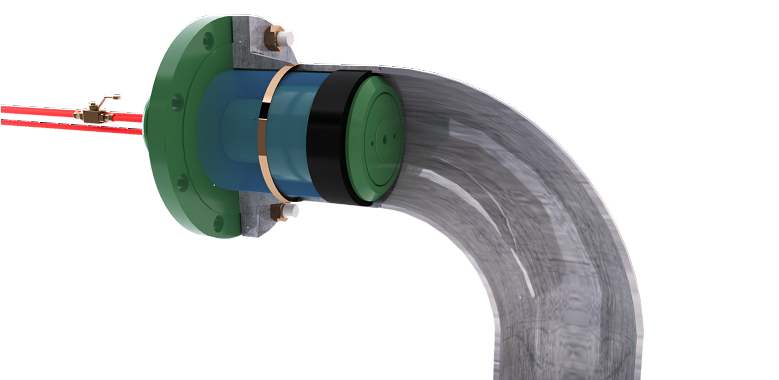 Flanged Weld Test Tools enable hydrostatic pressure testing of new flange welds. Use of the tool minimises the test system limits and reduces the time required to undertake the maintenance or modification work. Flanged Weld Test Tools are designed with a single seal and flange configuration and are available in a range of sizes compatible with common pipe schedules and flange types / sizes.
Sizes up to 48" available on request
Designed to provide recommended test pressure requirements up to ASME 2500#.
Separate fill and vent ports
Pressure assisted sealing
Operator Benefits
Reduces system down-time and increase worksite safety
Timely completion of maintenance and modification activities
No requirement to flood and de-water gas systems
No requirement for full system pressurisation beneficial to 'mature' systems by decreasing potential for spading / leakage
Save time and reduce costs by limiting test area to only the new weld or welded component
Easily installed, tool activated in a matter of minutes
Sale or rental options available, complete with full ancillary equipment
Key features
Large section, high quality elastomer seals ensure a leak-tight seal, even in pitted pipework
Designed with generous radial clearance to cope with typical internal obstructions such as weld beads, ovality, etc.
Tools can be configured to suit applications whereby hydrotest is required on butt weld between flange and welded fitting, such as an elbow or tee
Suitable for use with most test mediums (liquid or gas)
High performance elastomer seals provide excellent radial expansion and relaxation properties, even after many operating cycles
Robust construction ensures years of trouble free operation even in the harshest environments
Suitable for installation in horizontal, vertical and inclined piping
Related Resources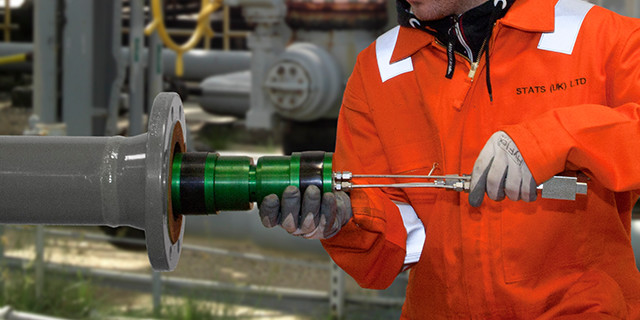 Maximising Shutdown Efficiency to Minimise Risk and Downtime
Hot-work barriers, localised hydrostatic testing and mechanical pipe connectors to enhance shutdown maintenance
Access Webinar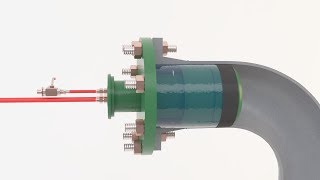 Hydrostatic Test | Flanged Weld Test Tools | Hydraulically Activated
Play Video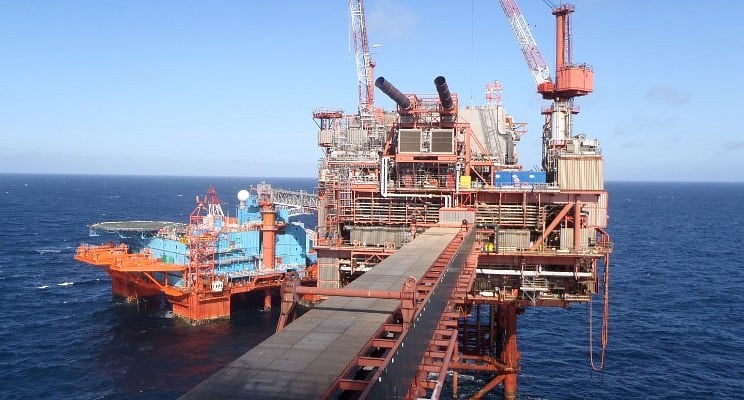 Shutdown Services, North Sea, UK
STATS Group has provided hot-work barriers, localised hydrostatic testing and onsite machining services during a planned shutdown of an offshore platform in the North ...
Read the Case Study
Get in touch
If you have a question or would like more information, we are here to help you!
Find out more