Pin-Hole Leak Repair Clamp
Pin-Hole Leak Repair Clamps have been developed for process piping repair in oil and gas process facilities for holes or defects up to 12 millimeters. Clamps are available in sizes from 2" up to 48" as standard and for pressures up to 153 Bar.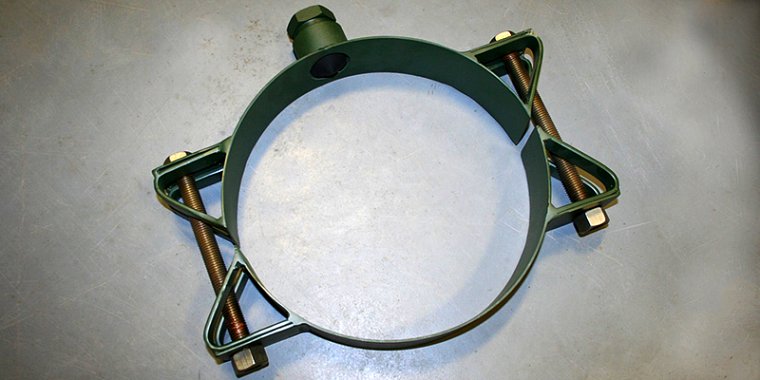 Designed for simple installation, Pin-Hole Leak Repair Clamps provide a rapid and versatile solution for localised leak points. Installation can be undertaken with minimal disruption to the pipework or operation of the system to which they are fitted.
The clamp is made up of two halves that are fitted around the pipe and the bolts are tightened to compress the clamp to the pipe wall. A compression screw with an elastomer sealing cone is inserted at the leak location and torqued in position to create a seal. Pin-Hole Leak Repair Clamps are a cost-effective solution for pipe repairs to restore the integrity of the system allowing production to resume.
Key features
Maximum pin-hole size up to 12mm
No pipework preparation required
Simple to install, can be fitted onto live leak
Xylan coating provides excellent corrosion resistance
Get in touch
If you have a question or would like more information, we are here to help you!
Find out more