Subsea BISEP Line Plugging
The BISEP® provides the highest level of hot tap installed pipeline isolation in the industry. Complying with all relevant subsea isolation guidelines, the BISEP ensures safe worksite conditions for divers and the environment from breaking of containment to reinstatement.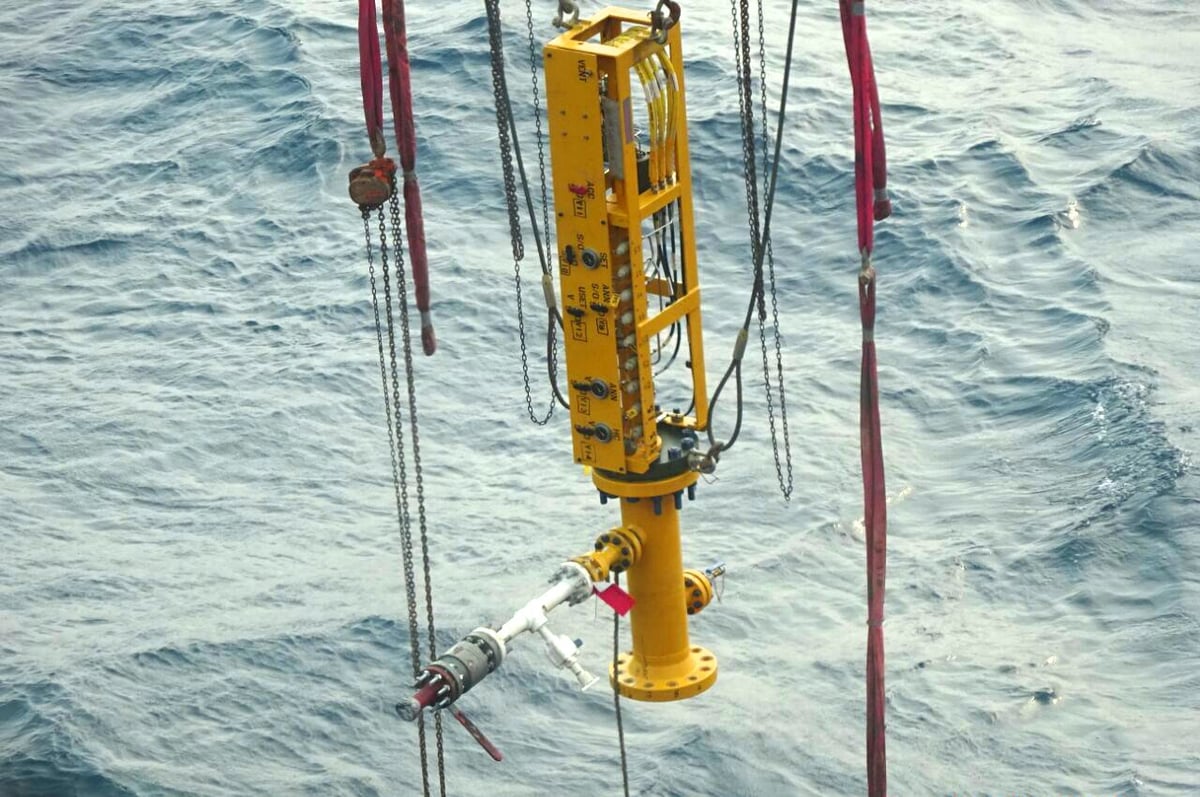 The BISEP is the only hot tap installed double block isolation tool that satisfies the design criteria for DNV Type Approval for Pipeline Isolation Plugs. The design criteria satisfies the requirements for Pipeline Isolation Plugs to provide dual seal and isolation in accordance with Offshore Standards: DNV-OS-F101 (Submarine Pipeline Systems) and recommended Practices: DNV-RP-F113 (Subsea Pipeline Repair) and is code compliant with: ASME BPVC Section VIII, Division 2.
The use of the BISEP provides a high integrity, temporary subsea isolation that offers operators significant benefits by avoiding the need to decommission and then recommission the entire subsea infrastructure.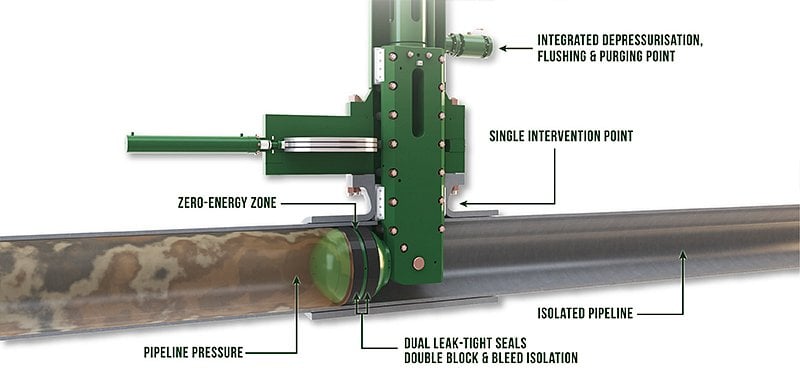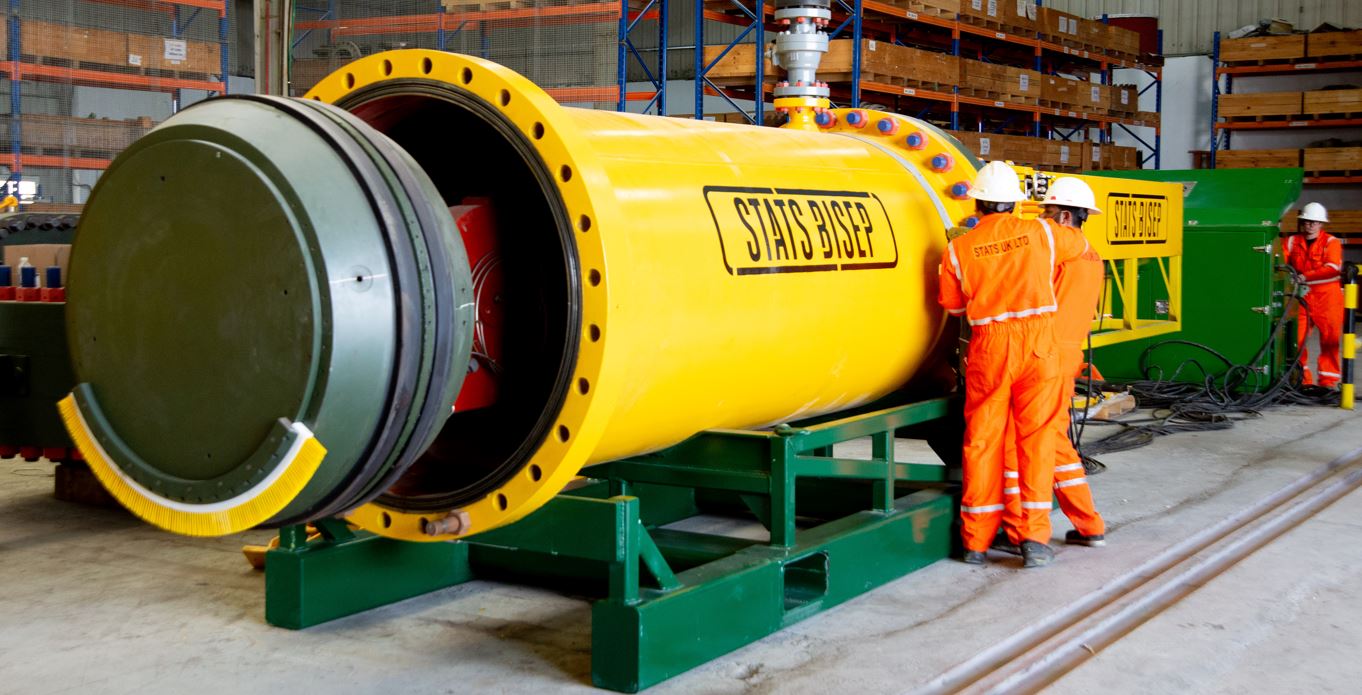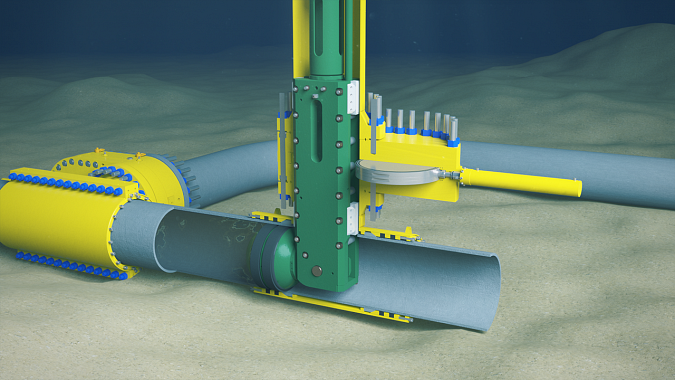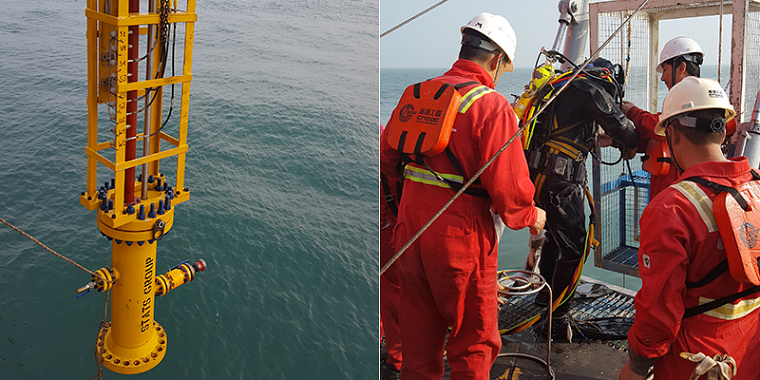 Applications
Subsea Isolation Valve installation, replacement / repair
Pipeline tie-in / re-routing
Sectional pipeline replacement / repair
Riser replacement / repair
Pressure testing, leak detection of risers or repaired pipelines
Isolation of subsea manifolds or skids for repair or replacement
Dead leg removal
Platform / pipeline abandonment, bypass, or decommissioning
Key Features
Double block and bleed isolation compliant with subsea industry isolation best practice. (DNV-RP-F113 Pipeline Subsea Repair – recommended practice)
Monitored dual seal annulus void proves seal integrity before and during intervention work
Isolation integrity continuously monitored through annulus void, hydraulic set circuit and body vents
Seal annulus void provides a Zero-Energy Zone (minimal volume x pressure)
In bad weather, enhanced actuation system allows long-term disconnection from support vessel
Isolation remains stable and leak-tight even with significantly fluctuating pipeline pressures
The BISEP design ensures diver safety in the event of negative and positive pipeline differential pressures
Ability to accommodate reinstatement pressure test against the rear of the plugging head
Get in touch
If you have a question or would like more information, we are here to help you!
Find out more