Subsea Mechanical Pipe Connectors
STATS subsea mechanical Connectors are used for the tie-in, repair or end-capping of pipelines and risers. The slipover design and mechanical locking assembly provides a flanged connection without the need for hyperbaric welding.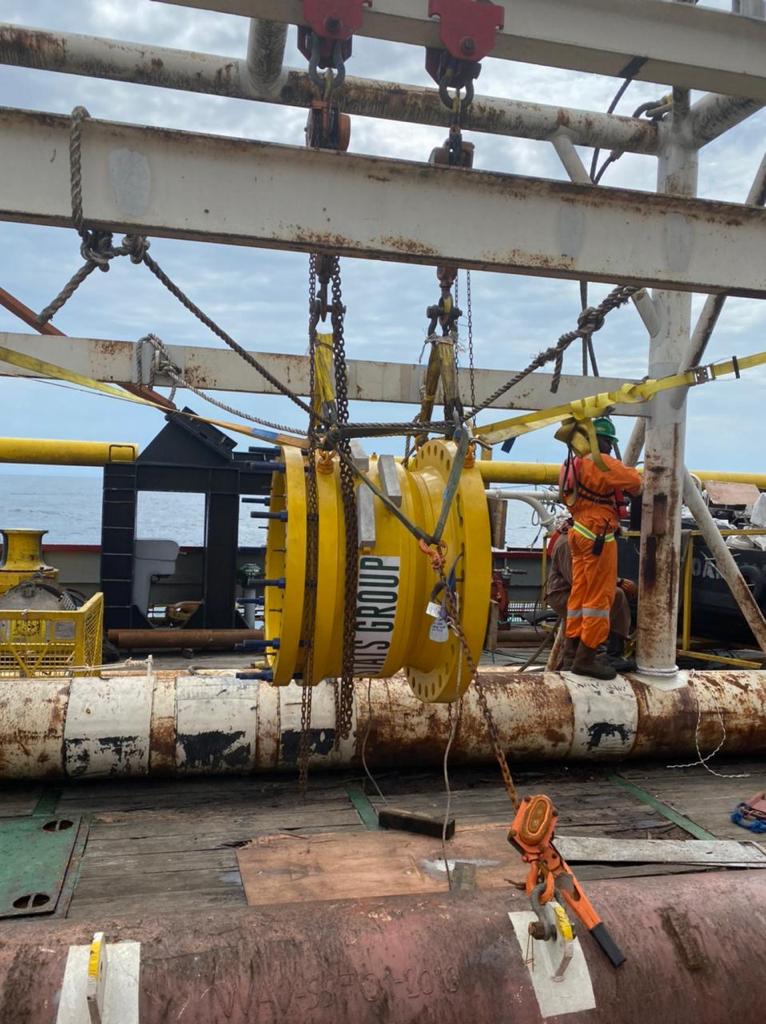 The connector features a dual seal design with independent activation of seals and taper locks for efficient installation and seal testing. STATS Connectors have an extensive track record spanning over 15 years, with 100% leak-free service. Designed in accordance with recognised industry standards and guidelines, the Connector components are compatible with a wide range of fluid types and flow conditions. All Connector components are coated to provide protection for use in hostile operating environments.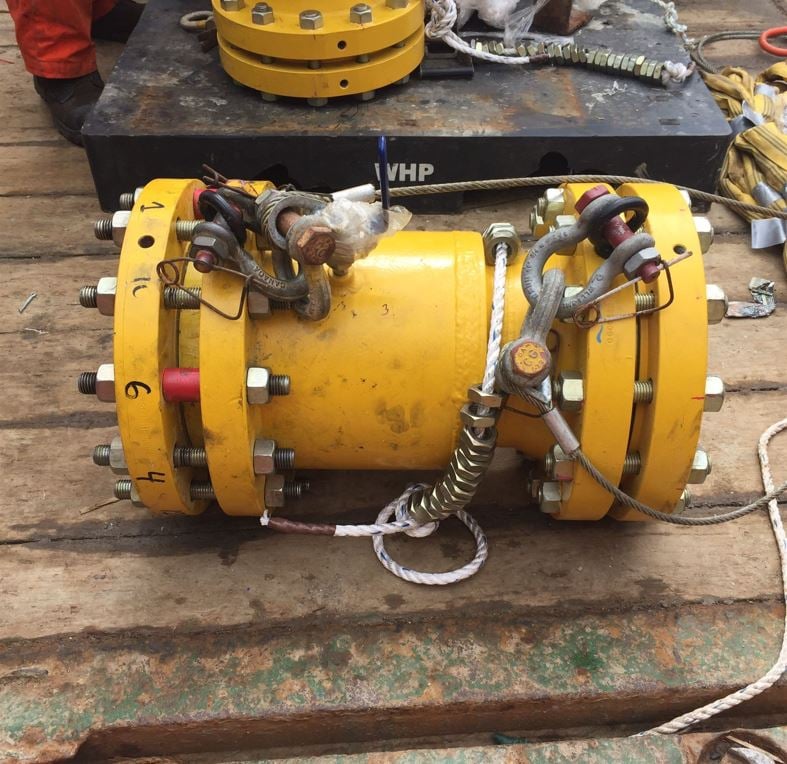 Connector Applications & Configurations
Subsea pipeline section repairs
Valve Installation
Pipeline modification and rerouting
Pipeline abandonment
Connectors are available in a range of pipe materials including carbon steel, stainless steel, duplex and super duplex.
Flanged outlet for connecting plain-end pipe to a pre-flanged termination,

mis-alignment flange interface available

Coupling for connecting plain-end pipe to plain-end pipe
End Cap for capping plain-end redundant pipework
Key features
Dual seal design, independent activation of seals and locks
Hydrogenated Nitrile Butadiene Rubber (HNBR) seal supplied as standard, alternative sealing material available upon request
DNV Type Approved design up to 300# design pressure. 2500# (or above) available upon request
DNV Pipeline Component Product Certificate, in accordance with DNVGL-SE-0499 available upon request (optional item)
Annulus test port allows a pressure test between the two seals
Designed for compatibility with a wide range of pipe materials including carbon steel and stainless steel as standard, duplex available on request
Materials rated suitable for Sour service
External grip assembly applies an even circumferential grip load around the host pipe, eliminating excessive stress and unacceptable strain of the pipeline
Easily installed and commissioned by divers with basic training, ROV or remote tooling installation option is available
External grip lock and seal assembly eliminates possible flow disturbance and turbulence
Suitable for installation in horizontal, vertical, inclined piping and where space is restricted
Forged body or fabricated options available
Applicable Standards & Specifications
DNVGL-ST-F101 Submarine Pipeline Systems
ASME Boiler and Pressure Vessel Code, SectionVIII, Div 2
API 5L, Specification for Line Pipe
ASME B16.5, Pipe Flanges and Flanged Fittings
ASME B31.8 Gas Transmission and Distribution Systems
ASME B31.4 Pipeline Transportation Systems for Liquid Hydrocarbons
API 6H, Specification on End Closures, Connectors and Swivels
External coated in accordance with Norsok M501 System 7
Get in touch
If you have a question or would like more information, we are here to help you!
Find out more