Subsea Remote Tecno Plug Isolation Tool
The Remote Tecno Plug® system is a piggable, remote controlled, tetherless isolation tool. The pipeline isolation plug provides a high degree of flexibility and eliminates the need for tethers or specially modified pig-trap doors. The Remote Tecno Plug provides a fail-safe double block and monitor isolation of pressurised subsea pipelines while the system remains live and at operating pressure. The Tecno Plug is DNV type approved and complies with all relevant subsea pipeline isolation guidelines, ensuring safe worksite conditions for divers from breaking of containment to pipeline reinstatement.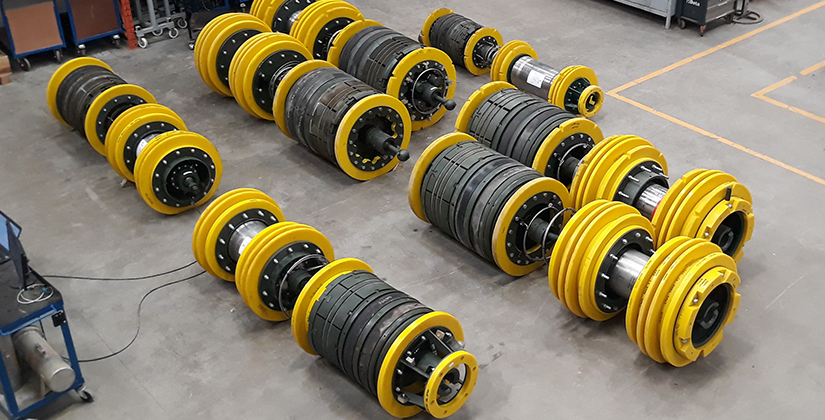 The dual seal configuration of the pipeline isolation plug provides an annulus void between the seals which can be pressure tested to verify both seals are leak-tight before maintenance work is carried out. Both seals are leak tested with full pipeline pressure. Once the seal integrity has been proved the annulus is then vented to ambient to create a zero-energy zone, providing effective double block and monitored pipeline isolation. The large section elastomer seals are highly compatible with poor pipe surfaces and are engineered to suit corrosion or ovality issues ensuring a leak-tight seal even in ageing assets. The isolation plug has the ability to monitor the isolated pipeline pressure, this is achieved via a dual sealed pressure impulse line and ensures there is no leak path through the tool. If required, pressure application through the isolation plug is attained by adding an additional module containing a second equalisation valve. Pipeline isolation safety is ensured as two separately controlled valves need to be functioned to allow pressure communication through the Tecno Plug.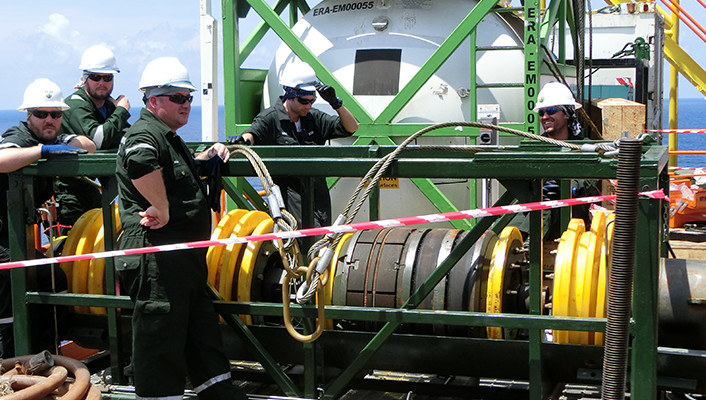 The Tecno Plug fail-safe design uses differential pressure acting on the plug to energise the locks and seals, this is referred to as self-energisation. When the isolation plug is self-energised the isolation is maintained independent of the control system, it is however backed up by the hydraulic control system which maintains the pipeline isolation when the differential pressure is below the self-energisation threshold. Once the isolation plug is activated the hydraulic circuits are locked in by fail-safe solenoid valves. The taper lock-ring provides twice the required lock contact area giving 100% contingency. In the event that the control system is compromised, the tool actuation mechanism will unset when differential pressure is equalised. This feature ensures pipeline integrity is maintained and the isolation plug is always recoverable upon job completion.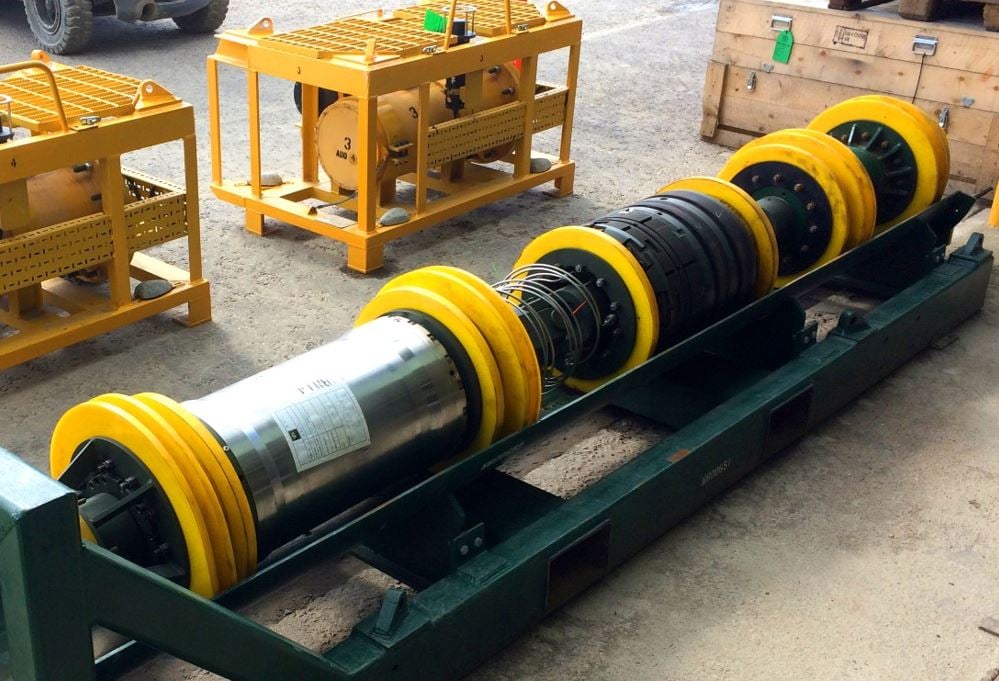 Through-wall communication is achieved using an extremely low frequency (ELF) inductive system for reliable tracking and accurate positioning of the Tecno Plug. An onboard hydraulic power pack provides the necessary actuation and control functions for the tool. The remote control module provides a robust system for safety critical activities. Remote Control Modules can be made available for use in a Zone 2, Potentially Explosive environment. The communication antenna and field cable are available for use in a Zone 1, potentially explosive environment.
Remote Tecno Plugs do not use lithium batteries negating the need for Emergency Response Procedures for the transportation / use of extremely hazardous materials.
Applications
Subsea Isolation Valve installation, replacement / repair
Pipeline tie-in / re-routing
Sectional pipeline replacement / repair
Riser replacement / repair
Pressure testing, leak detection of risers or repaired pipelines
Isolation of subsea manifolds or skids for repair or replacement
Dead leg removal
Platform / pipeline abandonment, bypass, or decommissioning
Operator Benefits
Safe breaking of containment on pressurised pipelines, providing a fully proved double block and monitor pipeline isolation, with a zero-energy zone maintained between the two barrier seals – in accordance with subsea isolation guidelines
De-commissioning (bleeding down) and re-commissioning (refilling and re-pressurising) of pipelines minimised or eliminated, saving time and reducing costs
No venting or flaring of gas significantly reducing or eliminating the discharge of harmful emissions, helping operators achieve key ESG objectives
No emissions of gas or hydrocarbon vapour to the atmosphere during blow down
No danger of accidentally flooding offshore pipelines during construction
No need to dispose of hydrates, chemicals and contaminated water
Isolates short sections of pipeline anywhere in the pipeline system
Emergency preparedness and operational readiness
Key Features - Test Plug
A Test Plug module can be added to the Remote Tecno Plug configuration to allow a pipeline code strength test and leak test to be conducted on the newly installed / repaired pipeline, valve or component.
Available in sizes 18" – 48" and pressure up to 350 bar / 5076 psi
The elastomer seal is highly effective even in pipelines with corrosion and ovality issues
Fail-safe design feature: lock grips and test seal control circuits will automatically depressurise after a set period of time, allowing the tool to be recovered should communication to the test plug become compromised
Separate hydraulic control circuits activate the lock grips and test seal
Fail-safe self-energisation of locks when test pressure is applied and a differential pressure exists across the Test Plug
Allows full pressure reinstatement testing of the repaired pipeline without invalidating the Tecno Plug isolation
Get in touch
If you have a question or would like more information, we are here to help you!
Find out more