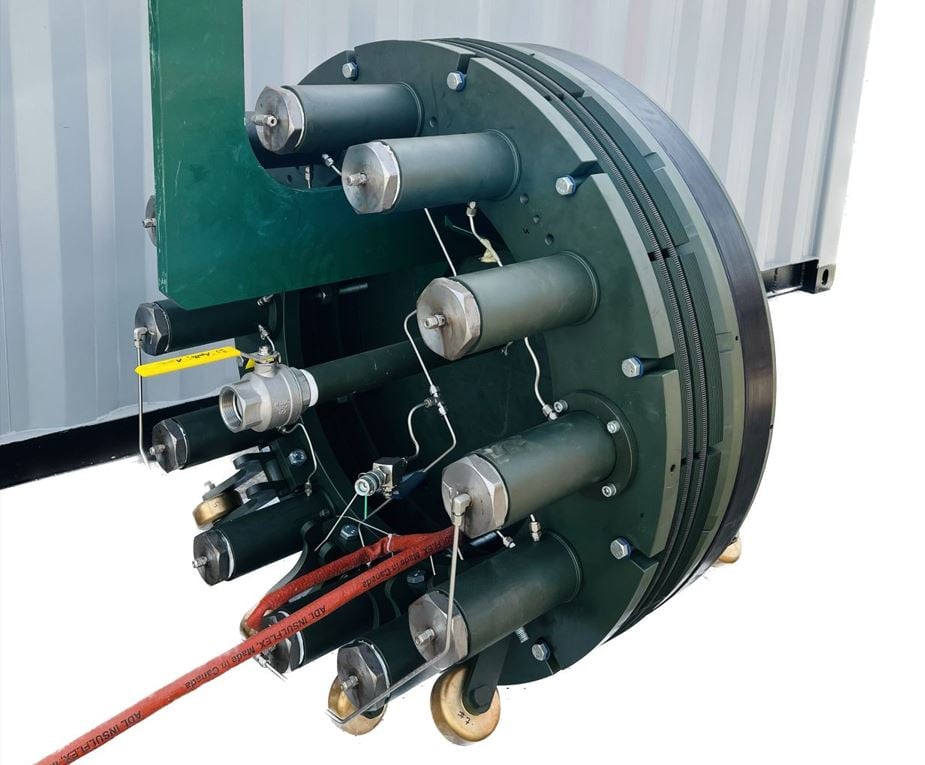 SureSafe™ plugs provide a simple and effective low pressure isolation solution, allowing hot work activities to be carried out safely. Suitable for pressures from ambient to up to 10 bar, the plugs provide assurance of a secure, leak-tight vapour barrier and are available for mechanical or hydraulic activation. Integrated taper locks together with a vent port for pressure monitoring and, if required, purging operations protect personnel and the worksite by minimising the risks from unexpected pressure build-up.
Key features
Integrated taper grip locks
Leak-tight Nitrile (NBR) seal (alternative seal material available to suit application)
Solid rubber compression seal combined with taper locks provide assurance against the risks from unexpected pressure build-up
Dual seal configuration offers a Nitrogen or water test between the seals to verify the seal integrity at installation and during hot work
Safe isolation monitoring capability during hot work activities
Robust construction ensures years of trouble free operation even in the harshest environments for horizontal, vertical and inclined piping
Vent port for downstream monitoring, venting and purging operations
Optional SureSafe Upgrades
Dual Seal – Adding a second seal and test port allows the seal integrity to be verified during installation.
The SureSafe plug can also be supplied in a slightly heavier configuration to isolate up to 40 Bar.
Hydraulic activation – This is a separate module which can be bolted on the back of the SureSafe plug to hydraulically set the seal/s where the mechanical activation is not practical. This can be added to both single and dual seal configurations and either pressure rating.
Get in touch
If you have a question or would like more information, we are here to help you!
Find out more