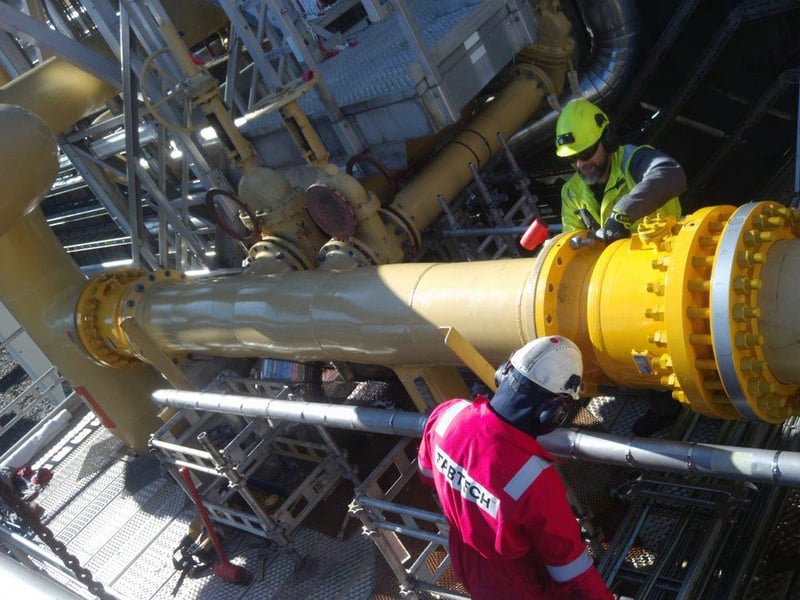 STATS mechanical pipe Connectors provide a cold-work solution, removing the associated risks of welding. Quick and efficient to install, this permanent solution significantly reduces maintenance duration and provides a cost-effective solution for piping repair, tie-in or capping of redundant pipework.
Two 18" mechanical Pipe Connectors were installed at an oil terminal in Norway to allow piping to be replaced while the plant continued to operate. This is the first time STATS Connectors have been installed in the Norwegian sector. STATS Norwegian distributor, PSO AS supplied the Connectors direct to the end client and worked directly with Fabtech to install the Connectors at the plant. Fabtech conducted a site survey and were responsible for producing the pipe spool and installing the Connectors.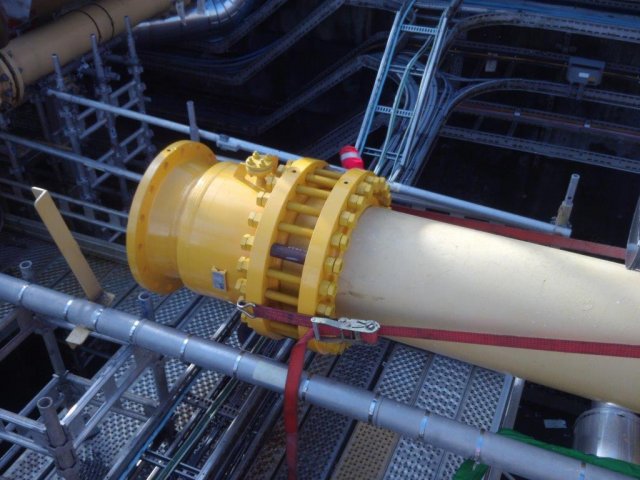 The Connectors are simple to install and require no specialist tools or equipment. Once installed the integrity of the Connectors were verified with a simple pressure test. The integrated seal verification ports on the Connectors provide access to the annulus void between the seals allowing a leak-test to be conducted.
Stephen Geddes, STATS Group Product Manager of Process Plant Solutions, said: "This project was successfully delivered due to great teamwork from all parties to work seamlessly together, demonstrating the significant safety benefits of mechanical pipe Connectors as a cost-effective pipe connection solution".