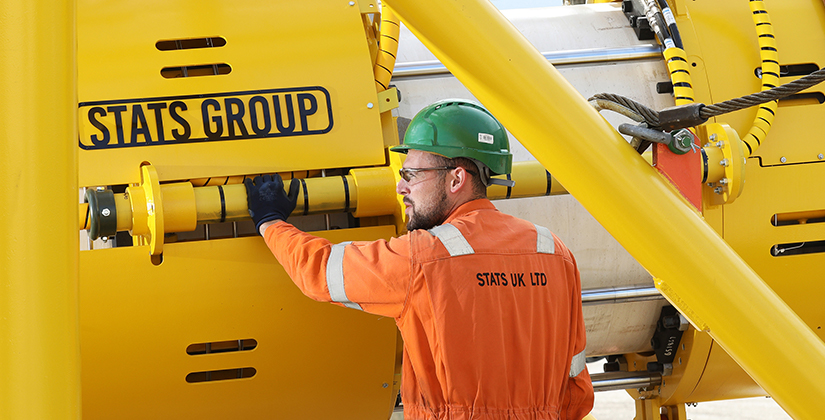 Sept 2021
STATS has reaffirmed its commitment to protecting the environment and supporting its clients in achieving energy transition and net-zero targets.
STATS has formulated a Sustainability Policy which is being rolled out across its global bases, with all 320 staff encouraged to adopt working practices and embrace decision-making rooted in enhancing the company's societal contribution whilst minimising environmental impact.
The Aberdeenshire-based company will assess and measure its activities against social and environmental impact targets designed to promote positive changes and which support STATS' objective as a sustainable, purpose-led business.
A four-pillar approach, aligned to the United Nations' Sustainable Development Goals, encapsulate People and Society, Economic performance, the Environment and Innovation.
Supporting the four sustainability pillars, STATS will promote a strategy which puts at its core a commitment to safety, operational excellence and delivery, and the highest business principles and ethics.
STATS Group chief executive officer, Leigh Howarth, said: "Sustainability is not a new concept for STATS. From its establishment in 1998, we have been continually improving as an organisation, always acting in a responsible manner and with integrity, anchored by our core values and business policies.
"Like many businesses in the energy sector, we recognise and understand our responsibility to help tackle global climate change and to support the energy transition process."
STATS' four-pillar strategy includes:
People & Society – creating a safe, healthy, diverse and inclusive work environment, while supporting the development and prosperity of the communities the company works in;

Economic – focussing on measured growth and business performance whilst adhering to governance and compliance requirements across the globe;

Environment – measuring and reducing environmental impact as a business and

Innovation – helping the energy industry move to a lower carbon future, using an innovation-pedigree to develop new technologies to support and enable Energy Transition and Net Zero targets.
Mr Howarth added: "STATS is committed to incorporating sustainability into our core activities to assess and measure the social and environmental impact of the business. Using the platform of our new sustainability policy, with the engagement and support of staff, we are setting targets that will create positive changes while maintaining a sustainable business with purpose, for the benefit of all our stakeholders."