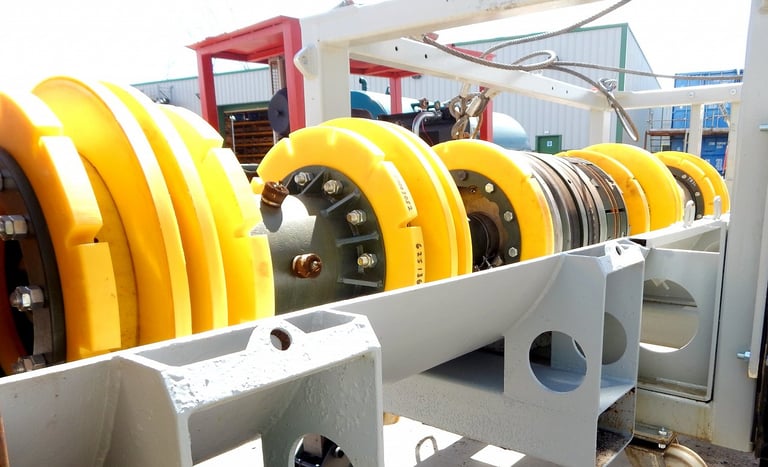 STATS Group has successfully carried out a double block isolation of a 24" gas pipeline operating at a pressure of 121 bar in the Gulf of Thailand.
STATS used a DNV-GL type approved Remote Tecno Plug® to provide a fully monitored leak-tight isolation allowing two 4" cold taps to be conducted, providing future tie-in points as part of a larger modification project.
In advance of the workscope, STATS conducted a site survey on the platform to gather critical information and complete a noise survey to confirm there would be no interference with the plug communication system. The site survey information allowed STATS to produce a detailed engineering and piggability assessment. This confirmed the specification of the Remote Tecno Plug and identified a suitable isolation location.
STATS also conducted a full Factory Acceptance Test (FAT) at their headquarters in Aberdeenshire, in a purpose-built test-fixture with all testing witnessed by client representatives.
Once the Remote Tecno Plug arrived on the platform it was loaded into the pipeline launcher. The isolation plug was then pigged with nitrogen through the pressurised pipeline and tracked a distance of 70 metres, through six 3D bends to the desired set location. Communication with the Tecno Plug is achieved using an extremely low frequency (ELF) inductive system for reliable tracking and accurate positioning.
At location, the Tecno Plug was hydraulically set to activate the locks and dual seals. The dual seals of the Tecno Plug were then independently tested with full pipeline pressure in the correct direction to confirm leak-tight isolation and allow the pipeline to be bled down to ambient from the platform launcher to the rear of the Tecno Plug. The annulus between the Tecno Plug seals is then vented to ambient to create a zero-energy zone. This was then subject to a 12 hour isolation stability hold period before the 'Isolation Certificate' was issued.
With the isolation in place and the double block and bleed isolation verified the STATS technicians then safely conducted two 4" cold taps on the 24" pipeline. Due to the thickness of the pipe wall a significant volume of swarf would be produced during the tapping operation. In order to minimise the volume entering the pipeline the cold tapping was conducted in stages to allow the cutter to be retracted to allow the swarf to be cleared prior to completing the cut and removing the pipe coupon.
Throughout the workscope the Tecno Plug was constantly monitored and remained stable for the full nine day isolation period. With the workscope successfully completed, the pipeline pressure was equalised and the Remote Tecno Plug was unset and pigged back to the launcher for demobilisation.