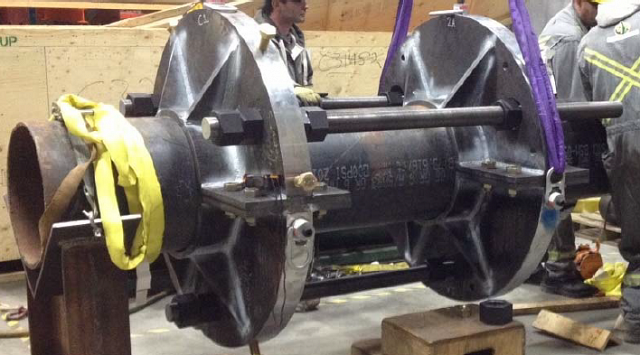 Abstract
This paper presents the results of the first onshore Pipe in Pipe (PiP) isolation to facilitate the extraction and replacement of a damaged section of pipe. Pipe in pipe systems onshore are a new approach for transporting viscus fluids particularly for buried pipelines in cold climates. This paper focuses on the technical challenges encountered and solutions developed for addressing the pre-strained forces incumbent in the PiP design. While the context of this paper is the PiP example, it is applicable to other extreme temperature applications where pipelines can be susceptible to movement during the isolation and repair stages.
Due to a failure in the pipeline, a client approached STATS Group to assist in safely isolating,
releasing the energy from, and extracting the failure location for further analysis. The pipeline was constructed utilizing a pipe in pipe (PiP) method which intentionally preloaded the pipes, and additionally the failure may have altered or added to the loads. This paper explains the background information that contributed to the overall scope, the steps taken to define the loading conditions, the design steps for the custom tooling, and the field execution utilizing both the custom tooling and other STATS' hot tapping and plugging equipment. It also then compares the results seen in the field to the original definition of the loading conditions.
Authors: Stephen Rawlinson, Doug Krokosz, Steven Kristensen