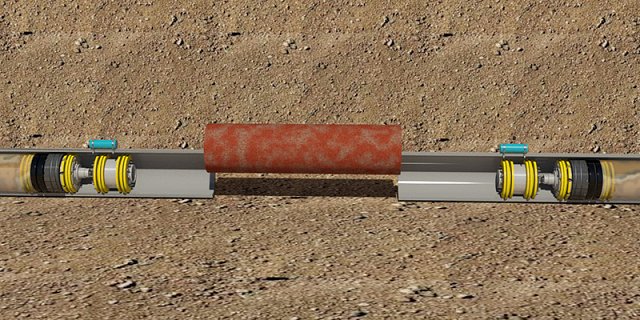 An overview of type approved double block and bleed isolation plugs that enable maintenance while the system remains live and at operating pressure
Abstract
The global oil and gas industry is reliant on the long term dependability of pipelines. Rigid pipelines are vital to the safe and efficient transportation of hydrocarbons; as such failures within these pipelines can have huge environmental, safety and reputational implications. As the global demand for energy increases as does the consequences of any potential pipeline failure. Operators can often encounter difficulties in isolating sections of their pipeline to facilitate repair or maintenance activities if appropriate valves are absent from the line.
This webinar will describe pipeline isolation tooling and techniques that enable safe modification of pressurised pipelines. Double block and bleed isolation tools have been utilised pre and post-shutdown which enables the shutdown time to be greatly reduced, reducing work scopes, increasing safety and maximising planned duties to be commercially cost-effective to the end user. High integrity isolation methods will also be explained that enable piggable and unpiggable pipeline systems to be isolated to double block and bleed isolation requirements.
Examples will be presented highlighting the benefits of double block and bleed pipeline isolation and how they are applicable to scenarios such as:
Installation, repair or replacement of pipeline valves
Retrospective installation of pigging facilities
Pipeline infrastructure development – pipeline tie-ins
Replacement of damaged pipeline section
Decommissioning or disconnection of pipeline sections or deadlegs
The webinar will conclude with recent case studies where double block and bleed isolation has facilitated repair or modification of major pipelines.
Presenter: Dale Millward