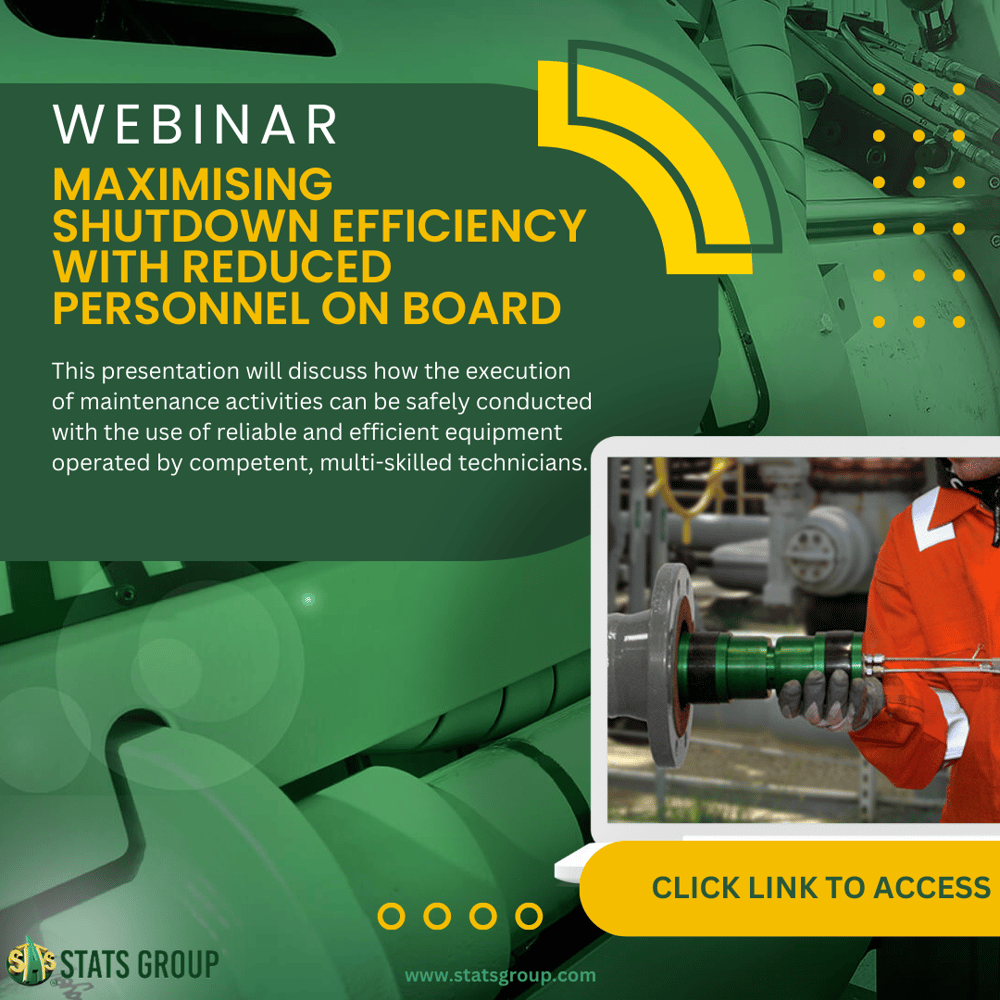 Abstract
The planning and execution of shutdown maintenance activities and repairs can present many challenges for oil and gas owners and operators. The safety of personnel and asset integrity is the primary consideration for all tasks. STATS understand the criticality of system outages, and that operators need to meet production and export commitments in conjunction with managing safety obligations and complying with environmental requirements with reduced personnel on board.
This presentation will discuss how the execution of maintenance activities can be safely conducted with the use of reliable and efficient equipment operated by competent, multi-skilled technicians. Hydraulically activated Test Tools can be used as verified vapour barriers to protect the worksite from potentially flammable or toxic vapours during hot-work activities. Test Tools are quick and easy to install, in addition, the same tool can also be used to provide a localised hydrostatic or pneumatic strength test to confirm the integrity of the new weld or tie-in. Test Tools use only a minimal volume of test medium, improving safety and limiting personnel compared to flooding and pressurising the entire system, particularly beneficial in 'mature' systems and decreasing the potential for leakage.
Mechanical Pipe Connectors and Couplings provide pipe to flange and pipe to pipe connection, removing the requirement for welding and associated risks with hotwork. Quick and efficient to install, this permanent solution significantly reduces maintenance duration by eliminating the need for specialist welding personnel and equipment. This reduces manpower requirements and offers a cost-effective solution for piping repair, tie-in or capping of redundant pipework.
STATS competent, multi-skilled personnel can operate test tools and fit mechanical connector and where required provide onsite pipe cutting services. This single source supply minimises lines of communication and limits personnel and accommodation requirements, reducing expenditure and downtime. Where required, training can be provided to allow maintenance crews to operate Test Tools and fit mechanical Connectors.
Speakers: Aiden Hardy & Joanna Mountford