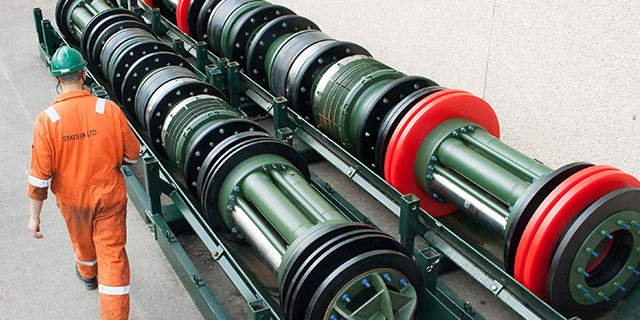 Reducing Emergency Pipeline Repair Out of Service Time by Utilising Isolation Tools
Abstract
Unplanned incidents which cause damage to pipelines or result in a loss of integrity can have huge environmental, safety and reputational implications. As global demand for energy increases so does the consequences of any potential pipeline failure. Interference to this flow can have major consequences both commercially for the operator and more critically a potential shortfall in fuel supply to the client.
In cases where pipeline damage has occurred, the damaged section may need to be cut from the pipeline and replaced with a new pipe section or repaired in-situ. Without suitable double block isolation tools installed locally at both sides of the damaged section; it will be necessary to depressurise the entire section of pipeline to allow safe removal of the damaged section and perform the repair by installing a new section.
Depending on availability of emergency repair equipment the time to return a pipeline to service could be more than 1 year, particularly in a subsea scenario. However, with appropriate planning and investment in equipment, including isolation tools and procedures this could be reduced to approximately 6 weeks.
A pipeline's out of service time, following an incident, can be reduced with strategic investment in isolation tools as part of an Emergency Pipeline Repair System (EPRS). Further substantial time savings can be achieved if the EPRS equipment has been manufactured and kept in a state-of-readiness for emergency deployment.
Key Learning Objectives
Discuss pipeline damage scenarios and emergency repair options
Benefits of investing in an

EPRS

to minimising environmental and commercial impact and reduce downtime
Overview of double block and bleed pipeline isolation tools that enable safe repair of pressurised pipelines
Discuss mechanical isolation tools and techniques developed for piggable and unpiggable pipeline systems
Presenter: Dale Millward