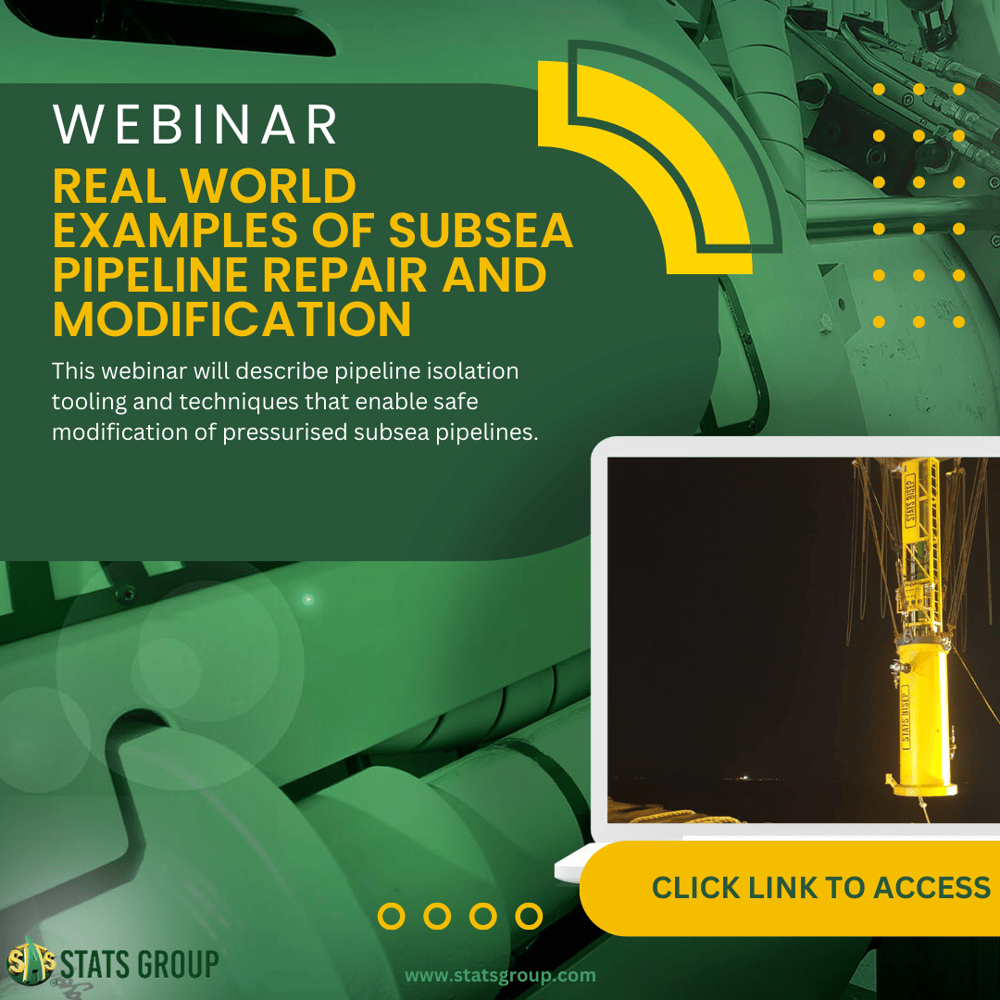 Safe and efficient mechanical repair, tie-in and reconfiguration of pressurised subsea pipelines.
Abstract
This webinar will discuss real world examples where subsea solutions have been safely utilised to significantly reduce costs and project timescales during pipeline repair, maintenance and modification, and in some cases while production has remained uninterrupted. Technologies showcased will include inline isolation plugs, hot tapping, line plugging, mechanical connectors and tie-in clamps. The featured case studies will highlight how a range of products can be used in combination to address individual project challenges to ensure efficient solutions are safely delivered.
Pipeline operators often encounter difficulties when attempting to isolate and depressurise a section of subsea pipeline to facilitate repair or maintenance activities, especially when suitably located valves are not available or are not functioning correctly. It may even be the isolation valves themselves that need to be replaced, repaired, or in some cases retrofitted into the pipeline.
This webinar will describe pipeline isolation tooling and techniques that enable safe modification of pressurised subsea pipelines. Double block and bleed isolation tools have been utilised to greatly reduce downtime, increase safety and maximise unplanned maintenance, providing cost-effective solutions to the end user. High integrity isolation methods will also be explained that enable piggable and unpiggable pipeline systems to be isolated before any breaking of containment and in compliance with subsea isolation guidelines.
There are many reasons for removing a section of subsea pipeline. Sometimes a degraded or corroded section needs to be removed to increase the operating life of a pipeline. Other reasons for compromised pipeline integrity could be dents or gouging from external mechanical damage or highly stressed deformations. Although, even well managed pipelines with good integrity need to be isolated and have sections removed, to allow infrastructural reconfiguration, as offshore facilities are being decommissioned and removed or new fields tied in.
Project case studies will be discussed for the following subsea scenario:
Subsea Tie-In and Pipeline Reconfiguration
New Field Development
Subsea Isolation and Repair
Speaker: Andy Norrie