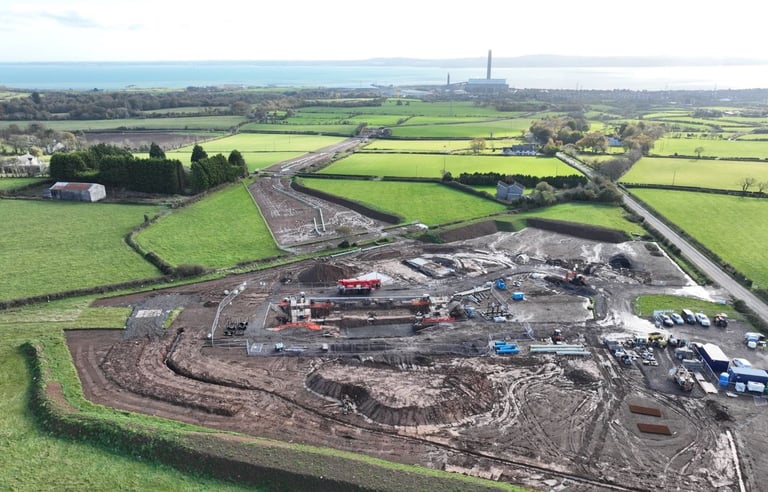 STATS BISEP has been deployed in Northern Ireland while vital work is underway converting a coal-fired power station to gas.
Industry leading technology from STATS Group has been deployed in Northern Ireland while vital work is underway converting a coal-fired power station to gas.
The Kilroot power station, located on the shores of Belfast Lough, once supplied one-third of Northern Ireland's electricity but faced closure next year because it could not meet low-carbon environmental standards.
Power station owners EPUK Investments committed to a major project which would transform Kilroot into a more environmentally friendly energy producer, securing its future and jobs, while also strengthening Northern Ireland's energy security.
A crucial stage of the project required Mutual Energy, the owner and operator of major natural gas pipelines across Scotland and Northern Ireland, to tap into its Belfast Gas Transmission Pipeline (BGTP) to tie-in a new line and block valve arrangement to provide a gas supply to Kilroot.
But the BGT pipeline supplies gas to thousands of homes and businesses all across Northern Ireland, and it was inconceivable that the supply could be turned off while the pipeline tie-in work was carried out.
The solution was to deploy STATS' BISEP pipeline sealing technology in two locations, which allowed a leak-tight isolation to be installed while a live gas feed to Belfast consumers continued through an integrated bypass without interruption.
Mutual Energy Project Engineer, Marcus McFarlane, said: "We needed to introduce a gas supply to Kilroot power station from Belfast's main gas pipeline but without causing any disruption to domestic and business users in Belfast and further afield.
"The only option was to create a bypass while the pipeline was still 'live' and for that we needed the latest technology available and STATS' BISEP system came into its own.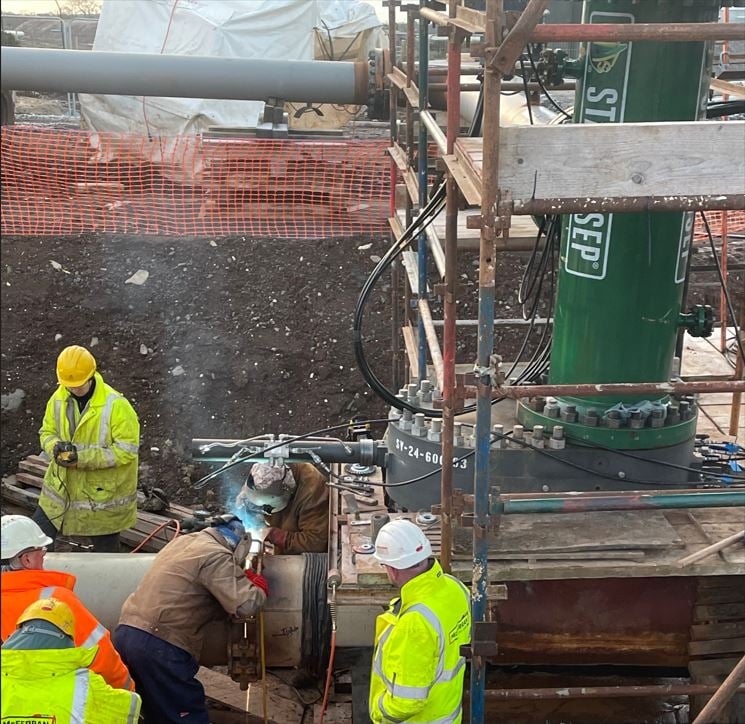 "It is the first time this technology has been used in this way on a UK onshore gas transmission system and it brought a number of considerable benefits, mainly reducing the number of interactions needed with this strategic pipeline, and therefore greatly reducing the risk and the time needed to complete the job."
STATS has an international reputation for providing leak-tight pipeline isolation and intervention tools to the oil and gas sector and is broadening its scope into renewable energies including CCUS and hydrogen.
Aiden Hardy, STATS Group's Regional Business Development Manager said: "We are delighted with how the job has been executed with both our tools providing leak-tight, monitored isolations allowing the site works to be undertaken in the safest manner possible, which is exactly what the BISEP is designed to do.
"Our technology has a long-standing track record in the oil and gas industry where we work for the major operators and Tier 1 contractors on complex pipeline isolations, but increasingly our remit involves alternative low carbon fuels.
"We are the first company in the world to hot tap and isolate a high-pressure liquid Co2 pipeline and we are also working with hydrogen blended and full 100% hydrogen systems, so as the gas transmission networks fully engage in energy transition and the switch to a low carbon future, we're ideally placed to support them on that journey."
The BGT pipeline block valve and offtake connection works are nearing completion, allowing a connection to the new pipeline later in 2023.
Kilroot power station is part of a larger plan to create a £600 million energy park by EPUK Investments which represents the largest ever single investment in electricity generation in Northern Ireland.