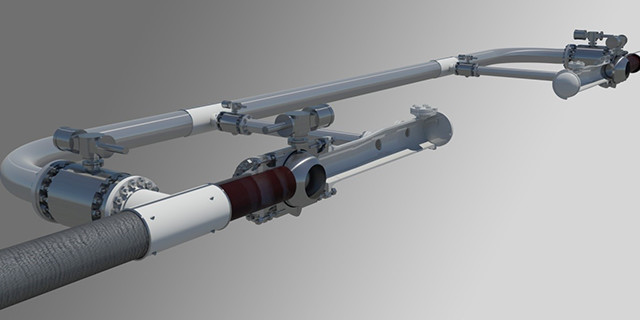 Double block isolation tools used to retrofit pigging facilities in live pipeline systems safely without affecting production
Abstract
This paper will describe what is meant by an unpiggable pipeline, which may be due to the fact that the pipeline was initially designed not to be piggable. This could be due to the inclusion of unpiggable components or fittings such as butterfly valves, plug valves, mitred bends, bore restrictions or substantial changes in pipeline diameter. In some cases, the pipeline may have initially been piggable but due to dents or buckles, this may no longer be the case.
The paper will then introduce and describe two different types of leak-tight double block and bleed isolation tools that have been developed to address some of the limitations of existing "conventional" line stop technology. One of these tools is a piggable inline isolation tool and the other is a non-piggable tool that is installed via a hot tapped penetration into the live pipeline.
The paper will conclude with a case study featuring the highest pressure, fully proved double block and bleed isolation ever performed with a line-stop tool. The case study demonstrates how these double block and bleed isolation tools have been used to remove unpiggable features from a pipeline system and how pigging facilities (launchers and receivers) have been successfully retrofitted, in a timely, safe manner, without affecting production.
Author: Dale Millward