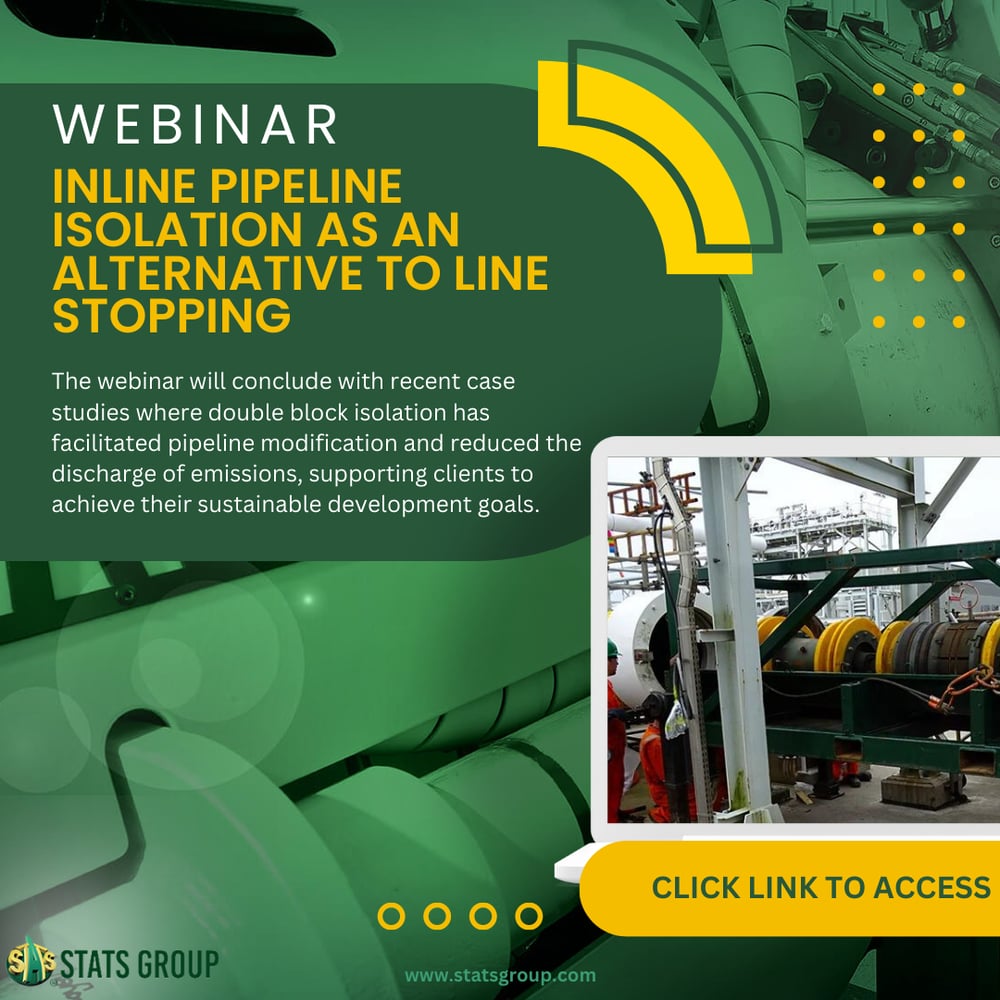 Abstract
Operators can often encounter difficulties in isolating sections of their pipeline to facilitate repair or maintenance activities if appropriate valves are absent from the line. This webinar will introduce in-line isolation tools for double block and bleed / monitor pipeline isolation for both onshore and offshore applications. Unlike traditional Line Stopping activities, piggable isolation tools require no welding or cutting into live lines, leaving no residual fittings or hardware on the pipeline.
STATS isolation tooling provides fully proven and monitored dual seal barriers, enabling the safe breaking of containment on pressurised systems in accordance with the highest industry standards.
Pipeline isolation tools and workscope scenarios will be identified and discussed such as:
Installation, repair or replacement of pipeline valves
Pig trap changeouts
Pipeline infrastructure development - pipeline tie-ins
Replacement of damaged pipeline section
Decommissioning of pipeline sections or deadlegs
Double block isolation tools can be utilised pre and post-shutdown to greatly reduce workscope activities and timescales. The use of isolation tools also removes the need to depressurise the entire system, avoiding the discharge of significant quantities of harmful emissions into the atmosphere. In the case of large diameter gas pipelines, this can prevent the potential discharge of thousands or tens of thousands of tons of greenhouse gas emissions.
The webinar will conclude with recent case studies where double block isolation has facilitated pipeline modification and reduced the discharge of emissions, supporting clients to achieve their sustainable development goals.

Presenters
Wes Gardner & Tom O'Malley