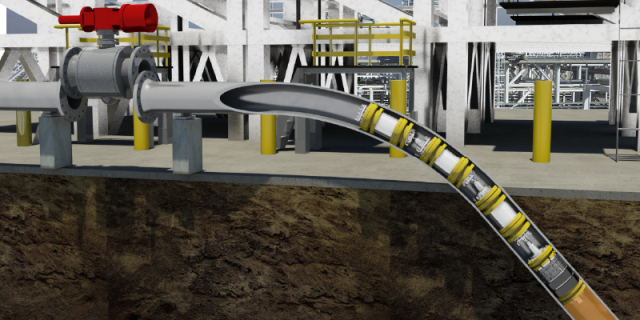 An overview of double block and bleed pipeline isolation tools that enable safe repair of pressurised pipelines potentially without ceasing production
Abstract
Pipelines are the veins of the energy world, providing continuous flow of oil and gas from the operator to client. Interference with this flow can have major consequences both commercially for the operator and more critically a potential shortfall in fuel for the client. Additionally operators can often encounter difficulties in isolating sections of their pipeline to facilitate repair or maintenance activities if appropriate valves are absent from the line.
This webinar will describe pipeline isolation tooling and techniques that enable safe modification of pressurised pipelines. Double block and bleed isolation tools have been utilised pre- and post-shutdown which enables the shutdown time to be greatly reduced, reducing work scopes, increasing safety and maximising planned duties to be commercially cost-effective to the end user. High integrity isolation methods will also be explained that enable piggable and unpiggable pipeline systems to be isolated to double block and bleed isolation requirements.
Examples will be presented highlighting the benefits of double block and bleed pipeline isolation and how they are applicable to scenarios such as:
Emergency pipeline repair
Retrospective installation of pigging facilities – making unpiggable pipelines piggable
Removal and replacement of a pipeline section, or a deadleg
Installation, repair or replacement of pipeline valves (Subsea Isolation Valves, Emergency Shutdown Valves,

PLR

isolation Valves)
Pipeline infrastructure development – new pipeline tie-ins into existing pipelines
Decommissioning, disconnection or retirement of pipeline sections or deadlegs
The webinar will conclude with recent case studies where double block and bleed isolation has facilitated repair or modification of major pipelines. In one case 40% of UK oil production was dependent on a successful isolation.
Key Learning Objectives
Overview of double block and bleed pipeline isolation tools that enable safe repair of pressurised pipelines
Discuss mechanical isolation tools and techniques developed for piggable and unpiggable pipeline systems
Benefits of double block and bleed pipeline isolation and examples of repair or modification scenarios
Highlighting case studies where double block and bleed isolation has facilitated repair or modification of major pipelines
Presenter: Gareth Campbell & Steven Byers